RMI (Retail Motor Industry) Federation
The Forge Garage are members of the RMI.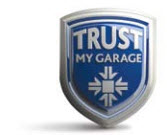 Forge Garage are part of the "Trust My Garage" scheme operated by the RMI.
Part of our commitment to providing excellent customer service for all our customers.
Our commitment to quality.
Call The Forge Garage on
0118 983 2822
The Forge Garage provide Tyre Services, M.O.T preparation, Repairs and Servicing and are based in Burghfield Common.